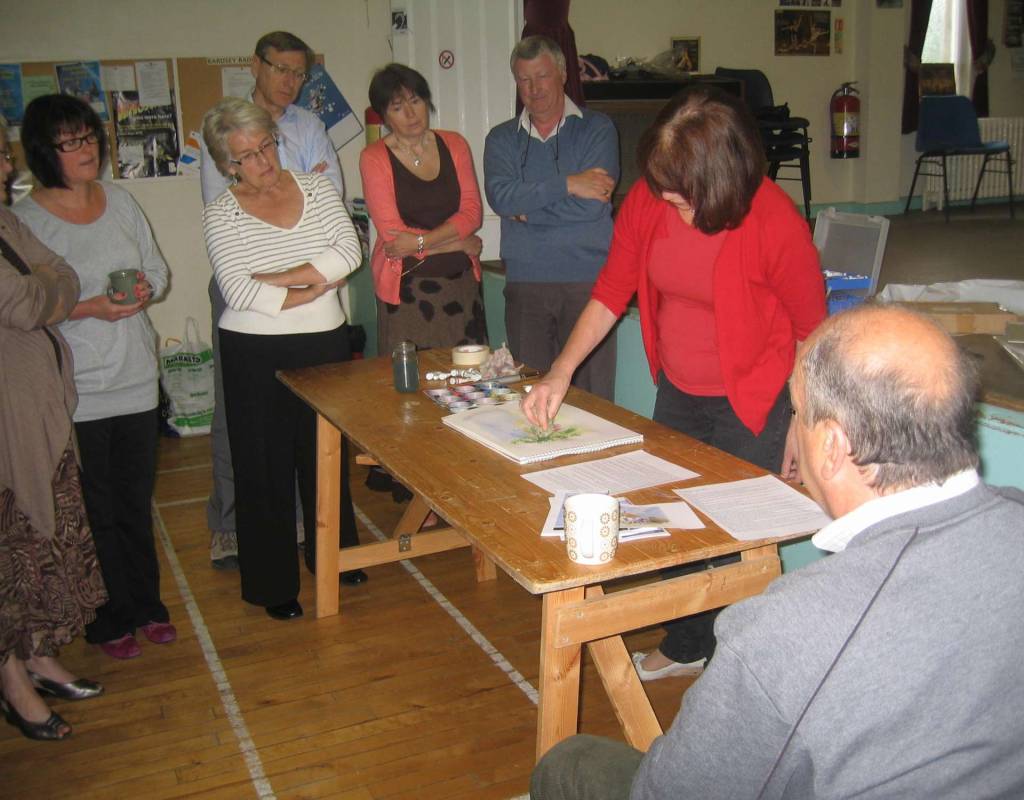 Workshops and Tuition
Workshops are held at Bardsey Village Hall, Bardsey LEEDS LS17 9DG and usually run from 10 am to 3pm.
Usually there is a demonstration of each step to complete a painting and plenty of time to follow on. Workshops include days on watercolour, pastel and Brusho with notes and pictures to take home. The watercolour days are particularly popular and fill up very quickly, often in the first 24 hours. If you would like to be included in the e mails for future dates please get in touch by clicking contact and I will add you to the list.
Sadly, because of the Covid 19 outbreak, there are no more classes until further notice.
Please get in touch if you would like to join a workshop.
If you live too far away or would prefer something to use at home please check out the Painting Projects page for downloadable instructions from my Etsy shop.Just click artbyrachelart to choose your project.